By contacting the auction houses in your area, you can ask to be put on the mailing lists and receive details of all the properties that will be coming under the hammer, along with their guide prices. If you see a property that you like the look of, make arrangements to go and view it. If you still like the look of it, and you feel that you will be bidding seriously for the property, then it is to be recommended to get a chartered surveyor in to do some form of survey. Of course, if you don't get the property, then you will not be able to recover these costs; but better to do that than to end up buying some sort of "money pit".

You should also check out any legal issues with the seller, such as national searches, title deeds, covenants or other restrictions on the property that could quash your interest. Another thing you must do before heading to the auction is to agree a mortgage with a lender. Of course, you won't know exactly how much the property will sell for, but you will know the limit to which you are prepared to go.
It sounds like common sense, but it must be stressed that when bidding in any auction, you must know what your limit is and then stick to it. If there is a lot of competition between bidders the price will rise and become much less competitive. Get carried away and you'll end up paying over the odds.
1. It is not advisable to bid at the first auction you attend. Get a few attendances "under your belt" so that you can get a feel for the procedure.
2. As would be the case when buying property anywhere, check out what similar properties in the area have been sold for, to avoid paying over the odds. You can do this with local estate agents or on the internet at sites such as houseprices.co.uk.
3. Properties with a short lease (typically less than 65 years) are often sold at a relatively cheap price. Once purchased it is normally a fairly simple task to increase it, adding value.
4. Make sure that your mortgage lender is able to complete your application within three weeks of the auction. If you can't come up with the money within 28 days you could lose your deposit.
5. Be on the lookout for previously unsold lots, as both the auctioneer and vendor will be keen to sell, possibly taking a lower offer and bagging you a bargain. However, do your homework on this – there may be a good reason why the property hasn't sold.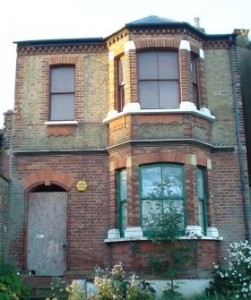 Properties sold at auction may well be in need of some
 "modernisation"