Buying property to sell is normally a case of buying a place, splashing a bit of cash on it and selling it on at a profit.  This is commonly known as property development and to be any good at it, you have to think like a developer.  There is a big difference between buying a new home and investing in bricks and mortar to make a fast buck.  If you decide that you want to have a go at property development, you will, more than likely, be competing with professional builders, so it is absolutely essential to approach the project in the right way.  Here are a few tips on how to start thinking like a developer:
1. Find out if there is a high demand for a certain type of property in an area. This should then dictate what type of property you buy, where you buy it and how you develop and then market it.
2. Be objective about the property. Forget about your own taste and renovate with the target market in mind.
3. Think of the property as a product that you will then be supplying to the customer with whom it is in demand.
4. Develop for maximum profit. Don't make expensive changes that aren't necessary and will not be appreciated by the potential buyer. Just do what is necessary to capture the target market.
5. Detailed planning is essential. Developing property is a business, so make sure you run it like one.
6. Work out your budget and stick to it. Remember that every pound of overspend will eat into your profit. If you go over on one aspect of the project, you need to try and cut costs elsewhere. Always build a 10% contingency plan into the budget and, overall, you should be looking for a 20% profit margin on the development.
7. Just because a property is in need of modernisation (and there are many of these sold at auction), it doesn't necessarily follow that you can make money from it. Think about location and target market once again. Also compare cost of repairs to potential profit before jumping in.
8. Be realistic and know your limitations about how big a project you can take on. Think about how much of the work you can do yourself and how much of it you will have to get in a professional tradesperson for.
9. Also ask yourself if you've got the time and commitment to project manage the development. Getting in a professional will take about 10% of your profit but could be money well spent if it enables you to maintain your sanity.
Toe-Dipping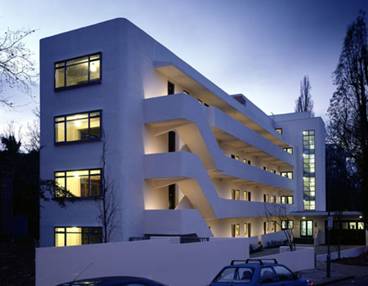 A popular, relatively hassle-free, way of making a quick profit from property is to buy an apartment off-plan at an early stage of development.  Off-plan purchases are how the major developers keep their cash flow going and will therefore offer discounts to investors in the early phases of a development.  As long as the development you have invested in is a good one, by the time it is finished your apartment should be worth a few thousand pounds more than you paid for it.  You can then sell on to realize this windfall, appreciated with very little effort on your part.  Of course this method works very well when property prices are rising but can be substantially more difficult when they are stagnated or even falling.  If the later is the case it may well pay to rent the apartment out for a few years until the market recovers.
Starter Developments
The ideal starter development is one that doesn't need much work.  This could mean projects that involve decoration, minor repairs, changes in internal layout and maybe even an attic conversion.  Properties with structural problems should best be left to the professionals or seasoned developers.  They will know straight away whether or not they can make any money from the development, where as a novice would most likely be out of their depth.
Any work that you can do yourself will save you money and increase your profit margin but only take on the tasks in which you are confident of achieving a quality finish.  If the end product is a shoddy "bodge" job, you will put off buyers and be unlikely to achieve the desired resale value.  If you're not confident, get in the tradesmen and pay for a professional finish.  It will eat into your profit but at least you will attract the potential buyers.  Either way you should be aiming for a 20% profit margin on the property.
Juggling
Most novice developers will not have the luxury of packing in the day job, so most end up juggling the project with full time work elsewhere, sacrificing valuable lunchtimes, evenings and weekends.  If you decide to project manage the development yourself, you will need to spend a lot of time on site and be available by phone at all times.  Properties, and the people you employ to work on them, have a habit of throwing up nasty surprises.  The successful developer is one that has the foresight to prepare a contingency plan for just such an occasion.
Administration of the development is a precise and often complicated process.  Permissions must be sought, measurements taken, trades people scheduled and supervised and budgets adhered to.  Human error does occur, and regardless of whether it is your fault or not, it will ultimately be the developer who pays the price.  Don't forget that you now have the added burden of preparing a HIP (Home Information Pack) before the property can go on the market.
Contacts
As a property developer you will need to seek out reputable professionals and then try and build a mutually beneficial relationship with them.  On your side, you will need; estate agents, an independent mortgage broker, a solicitor, an accountant, a good builder, a plumber, an electrician and maybe even a project manager and architect.  Always try and get recommendations, or even better, someone you know.  If not, there are always internet sites such as trustatrader.com that list reputable tradesmen.
Finances
As well as keeping your budget under control there are other financial burdens involved in property development.  If you do it for a living as a self-employed individual, you must fill in a self-assessment form every year and sort out your National Insurance payments.  Even if this is only a part-time top up, the law requires you to declare any revenue gained and then pay income tax on it.  Consequently you, or someone very close to you, have to be on the ball with your finances.  So if you are the sort of person who struggles to sort out your monthly household finances it seems unlikely that you'll be able to juggle multiple budgets on various ongoing projects that would occupy a serious full-time developer.
Job Satisfaction
Despite all the manipulation of finances, people and general hard work, many people get a lot of satisfaction from property development.  More importantly, the ones that chose their purchases well and develop for the right buyer make a very tidy profit.  If you think it's for you, remember to start small and if the property professionals that you encounter are prepared to dispense advice, then be sure to listen carefully.