CUSTOMER ADVERTISING OPPORTUNITIES!
Welcome to all our new advertisers, please email for new customer offers for advertising, links starting at 45.00 full page articles on offer at 200 per article, valid for new customers only. Full page article, front page links to article placement.
Featured Article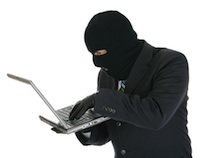 Facebook updates could invalidate your home insurance
Holidaymakers are being urged to resist the temptation to post pictures or status updates on social media sites or risk invalidating their home insurance. Telling the world that you're away for a fortnight is an open invitation to burglars and insurance companies are warning homeowners that claims could be rejected. read article ....
Related Websites
Insurance for Flats & Apartments
Selling your Home/Land?
This is a new concept, and we are still not sure if it will work, but we are thinking of offering a service where you can advertise your home forsale on the site for a small fee. This fee would be for placing the add, there would be no cost to you if your home sold from here.
Please contact us for further information....