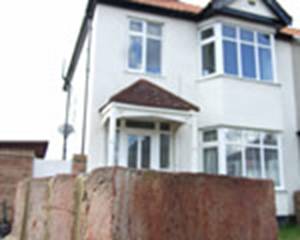 According to an investigation by the Mail newspaper, the cost of buying a home has risen by almost £2,000 in the past five years.  These increased costs include higher mortgage arrangement fees, deeds release fees, stamp duty and valuation fees.  However, perhaps the biggest gripe is the £200+ pounds that a seller has to pay for a Home Information Pack (HIP) – a measure recently brought in by the government to help guard against practices such as 'gazumping'.  General opinion would indicate that these packs are almost universally regarded as a complete and utter waste of time and money.
The increase in fees has been on a steady increase for a number of years and, despite historically low mortgage rates, the cost is now proving to be increasingly prohibitive to home buyers.  Mortgage lenders seem to be compensating for the low interest rates by hiking up their arrangement fees; these have risen, on average from £340 to £927 over just five years.  Exit fees is another area where lenders have decided to claw back some of the interest that they are losing out on; as recently as 2004, these charges didn't really exist but now they can be as high as £275.
Valuation fees are another area where home buyers are being hit in the pocket.  In 2004 the Nationwide charged £175; for the same property today they would charge you £380 – that's an increase of 117% in five years.  Other banks and building societies charge even more; Northern Rock charges £455 and Halifax £430.  The banks blame rising costs passed on from the surveyors.  Stamp duty is also still an ever-present cost for buyers with a charge of 1% being levied for purchases above £125,000 and the higher 3% band kicking in at £250,000.  The government gave buyers a stamp duty holiday for purchases of £175,000 and below but with this stamp duty "holiday" due to finish at the beginning of September the measure has clearly not been enough to keep the market moving.
The only good news comes for sellers in the form of estate agents' fees.  They were running at around 2% plus VAT.  Now a figure of 1.75% is more realistic for an inner city area, possibly falling to around 1.25% for a more rural area.

HIPs – What are you paying for?

The aim of HIPs was to speed up the home buying and selling process but the government's own statistics have shown that 77% of buyers pay no attention to them when deciding whether to purchase a property or not.  The HIP consists of seven compulsory documents, which includes an Energy Performance Certificate (EPC), local searches and the title deeds.  The packs have long been criticised for falling short of what is required – i.e. a full structural survey and there is evidence to suggest that conveyancing solicitors often ignore what is in the pack by carrying out their own searches.  Buyers also often ignore the EPC when buying an older property.
The packs have come in for some fresh flack recently because the government have now declared that sellers must be in possession of a HIP before putting a property on the market.  The previous rules allowed potential vendors to market the property for up to 28 days whilst the pack was on order.  It is believed that this will further damage an already-depressed market by discouraging owners from putting their homes up for sale.  It seems inevitable that these packs will continue to be regarded as pointless and expensive until buyers and sellers can see some form of benefit from them.  Richard Morea from London and Country sums it up rather well when he says; "the pack has been watered down so much that you have to wonder exactly what you're paying for."